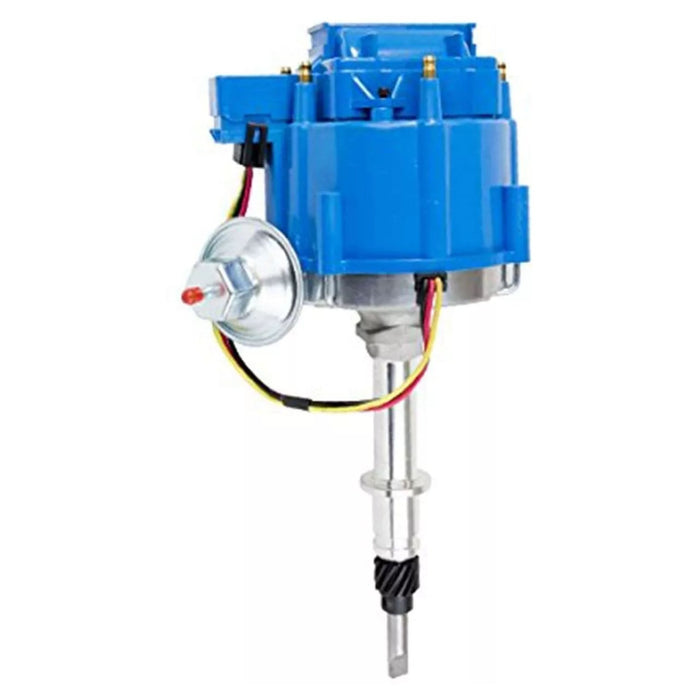 AMC JEEP 232 258 4.0 4.2 6 CYL HEI DISTRIBUTOR 65K Volt BLUE
Original price
$99.99
-
Original price
$99.99
Availability:
In stock and ready to ship!
A-Team Performance HIGH-PERFORMANCE AMC/JEEP 6 CYL. COMPLETE HEI DISTRIBUTOR, WITH CAP, ROTOR AND, COIL!

Hei distributor -- this is a must for those wishing to upgrade the ignition system from points, or the poorly designed electronic ignition that amc came out with in the 70's. This is a one wire distributor.

***AMC CAM GEAR WARNING***
Make sure to check your cam gear. 95% of most amc applications cannot put new distributor gear with an old cam gear or it could eat up your cam gear.
Maybe not right away as most but would within a very short period.
Failure to do so could be very costly to you!

Fits 232 258 4.0 4.2 six cylinder engines.
See our other listings for the v-8 model hei. Fits: 6cyl. Amc/jeep carbureted engines only.
See our other listings for the v-8 model.

FREE SHIPPING IN THE CONTINENTAL US!
Fitment