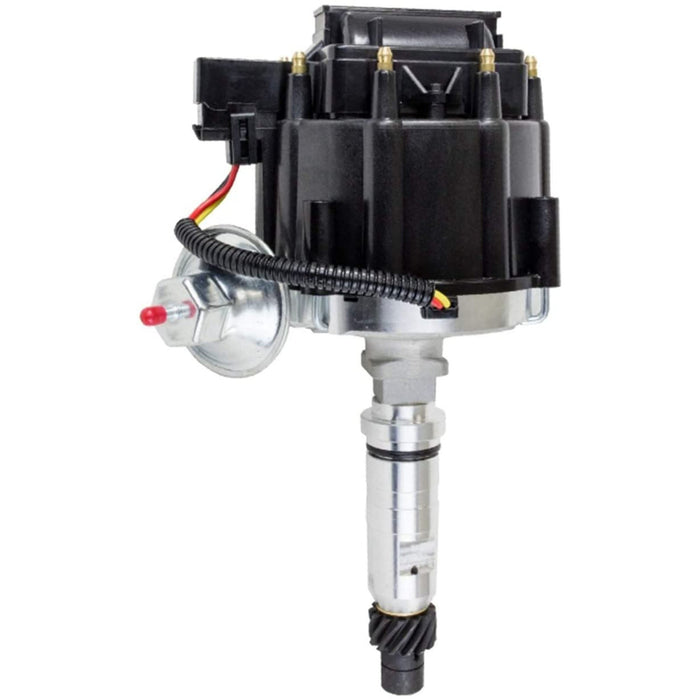 Buick Nailhead HEI Distributor 322-454 65k Coil Black Cap
Sold out
Original price
$129.99
-
Original price
$129.99
Availability:
Out of stock
A-Team Performance Buick Nailhead HEI Distributor 322-454 65k Coil Black Cap

HEI distributors are a great addition to any engine.
These units feature high output modules with low saturation coupled with a 65,000 volt coil for higher spark energy over stock distributors.
With higher spark output these distributors maximize combustion efficiency for more power and less plug fouling.
The distributors offer longer-term durability with dual bushing construction, hardened steel gears, and solid brass terminals.
Easy one wire hookup and adjustable vacuum advance make for a quick precise installation.

322 Nailhead
Production: 1953 1956
Displacement: 322 cu in (5.3 L)
364 Nailhead
Production: 19571961
Displacement: 364 cu in (6.0 L)
401 Nailhead
Production: 1959 1966
Displacement: 401 cu in (6.6 L)
425 Nailhead
Production: 19631966
Displacement: 425 cu in (7.0 L)

Fits the following vehicles:
Roadmaster, Super, Century, Special, Skylark, Gran Sport Wildcat Invicta Electra Riviera

Free shipping in the continental USA except HI, AK AND PR.
Fitment