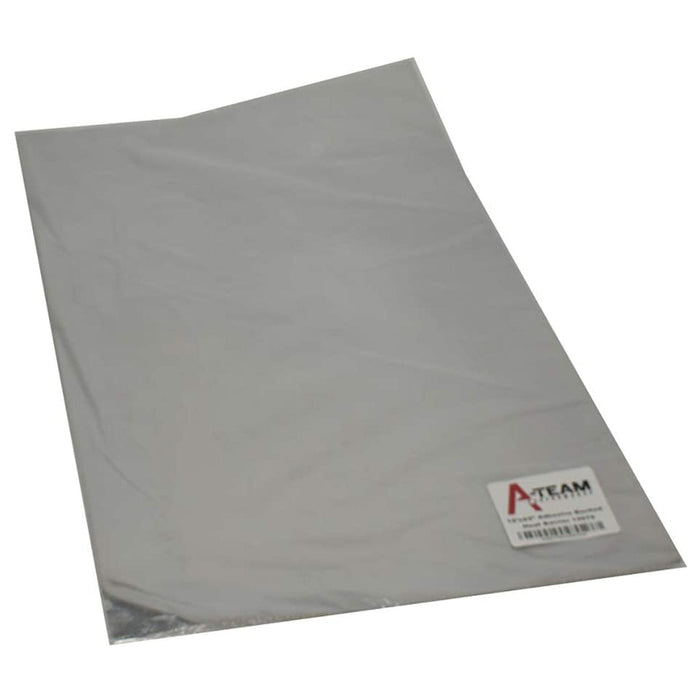 13575 12" X 24" Aluminum Fiberglass Air Intake Tube Heat Shield Barrier with PSA Adhesive Backed Heat Barrier
Original price
$21.99
-
Original price
$21.99
Availability:
In stock and ready to ship!
A-Team Performance 13575 12" X 24" Aluminum Fiberglass Air Intake Tube Heat Shield Barrier with PSA Adhesive Backed Heat Barrier

A-Team's Backed heat barrier can withstand up to 2000°F radiant heat and can withstand direct contact up to 1200°F. This shield is capable of reflecting 90% of radiant heat. Made of 96% woven silica laminated Aluminum foil with high temperature adhesive.

INSTALLATION:
Ensure that surface is clean, dry, free of grease, oil or other contaminants before applying heat Adhesive heat barrier. Face the aluminized side toward the source of radiant heat to shield heat away.

APPLICATION:
Used on Firewall, floor pan, under cab (above: muffler, catalytic convertor, DPF, exhaust system), fuel cel.

SIZE: 0.8mm x 30cm x 60cm


Free shipping in the continental USA!
Fitment