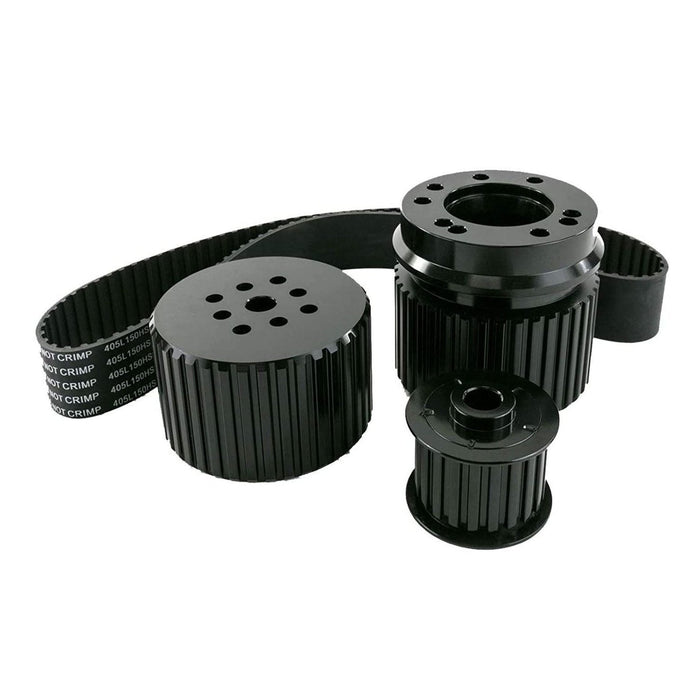 429-460 Gilmer Style Pulley Kit Compatible with Ford BB (BLACK)
Sold out
Original price
$149.99
-
Original price
$149.99
Availability:
Out of stock

A-Team Performance 429-460 Gilmer Style Pulley Kit Compatible with Ford BB (BLACK)

A-Team's Gilmer pulleys are a great solution for any racing set-up.
They eliminate the problem of slippage and disengagement you'd experience at high RPM with a v-belt.
Each kit comes with pulleys for the crank, water pump, and alternator, and A 1.5" wide belt. Regardless of application,
A-Team's Gilmer style pulley kit is an efficient and lightweight option for your high-performance engine.

SPECIFICATIONS:

PULLEY MATERIAL - Billet Aluminum
CRANKSHAFT PULLEY - Included
WATER PUMP PULLEY - Included
ALTERNATOR PULLEY - Included
POWER STEERING PULLEY -Not Included
A/C COMPRESSOR PULLEY - Not Included
HARDWARE - Not Included
BELT STYLE - Gilmer
BELT WIDTH - 1 1/2"


Free Shipping in the Continental USA!



Fitment