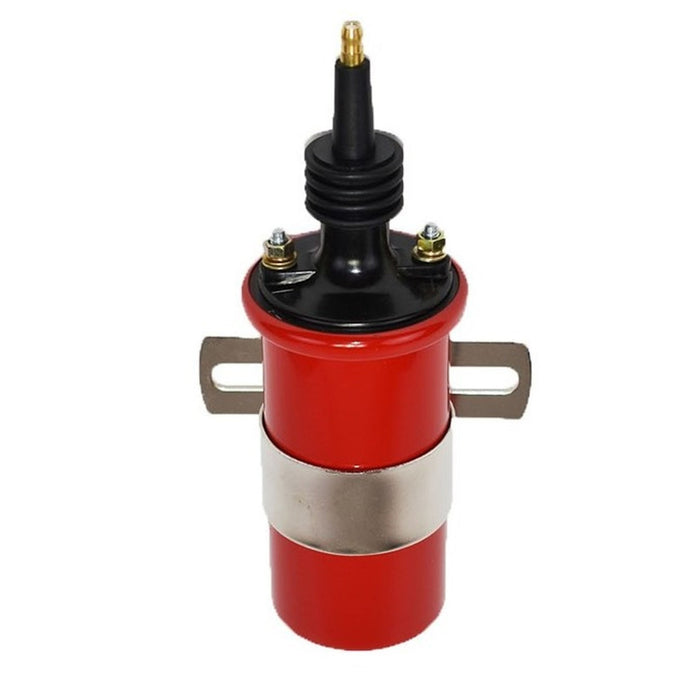 45,000 Volt Oil Filled Canister Male Ignition Coil Red
Original price
$29.99
-
Original price
$29.99
Availability:
In stock and ready to ship!

A-Team Performance 45,000 Volt Oil Filled Canister Male Ignition Coil Red

A-Team Performance brings you the classic canister - sometimes called "beer can" - style ignition coil.
Constructed of high-quality materials, utilizing top manufacturing standards, this coil provides superior quality and performance.
With a whopping 45,000-volt output, you'll have more than enough spark for any performance distributor set-up.

SPECIFICATIONS:

COIL STYLE - Canister
INTERNAL CONSTRUCTION - Oil-filled
PRIMARY RESISTANCE - 0.700 ohms
SECONDARY RESISTANCE - 4,700 ohms MAXIMUM VOLTAGE - 45,000 volts
SPARK DURATION - 350 microseconds
PEAK CURRENT - 140 milliamperes
TURNS RATIO - 100:1
INDUCTANCE - 8.0 millihenrys
COIL SHAPE - Round
HOUSING MATERIAL - Billet Aluminum
COIL WIRE ATTACHMENT - Male
INCLUDED - Chrome Mounting Bracket

THIS PRODUCT IS UNIVERSAL


Free Shipping in the Continental USA!



Fitment