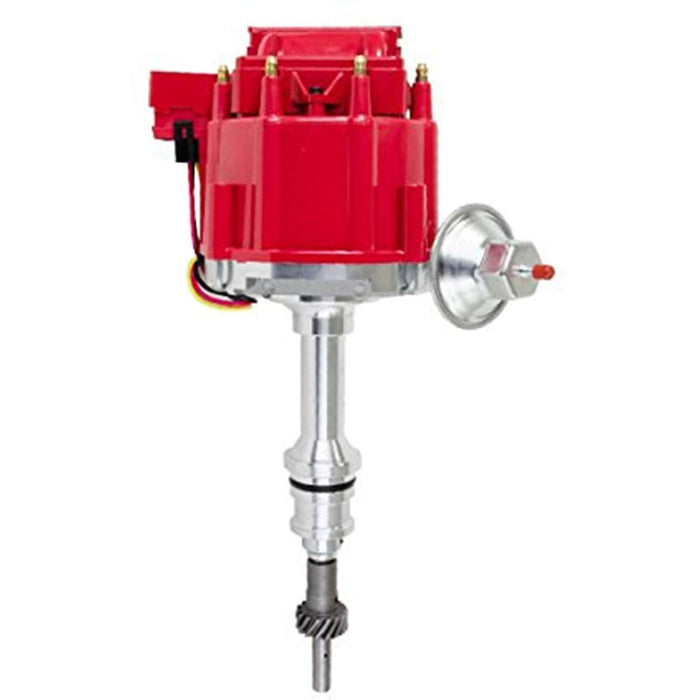 5.0L V8 EFI to Carb Conversion HEI Distributor with Red Cap HEI002-5R
Original price
$89.99
-
Original price
$89.99
Availability:
In stock and ready to ship!

A-Team Performance 5.0L V8 EFI to Carb Conversion HEI Distributor with Red Cap HEI002-5R

If you're looking to switch that Fox Body 302 from EFI to carbureted, look no further for your ignition set-up.

Introducing the NEW High Performance line of A-Team Performance HEI Distributors.
A-Team Performance components offer a quality design at an affordable price.
Features a quick 1 wire instillation. Adjustable vacuum advance canister to improve economy.
Our Distributor is comprised of Brass Terminals, multi-polymer protective caps, a CNC Machined and Polished Aluminum shaft, and a chrome moly gear.
You cannot afford to buy a Distributor with a cheap gear! Inside, the 4-Pin High Performance module (to ensure accurate and reliable timing to 7500 RPM) and, a 65K Volt coil work together to produce a powerful spark to light the fuel mixture for amazing performance.
Our Distributors make switching from the old points to electronic ignition an easy no-brainier! We offer a one-year warranty on this A-Team Performance HEI Distributor.

FITMENT NOTES:
Due to its longer gear, this distributor will not fit engines that came carbureted from the factory

Distributor gear is most compatible with cast iron hydraulic or solid flat tappet camshafts; consult cam manufacturer for recommended gear material


Free shipping in the continental USA!



Fitment