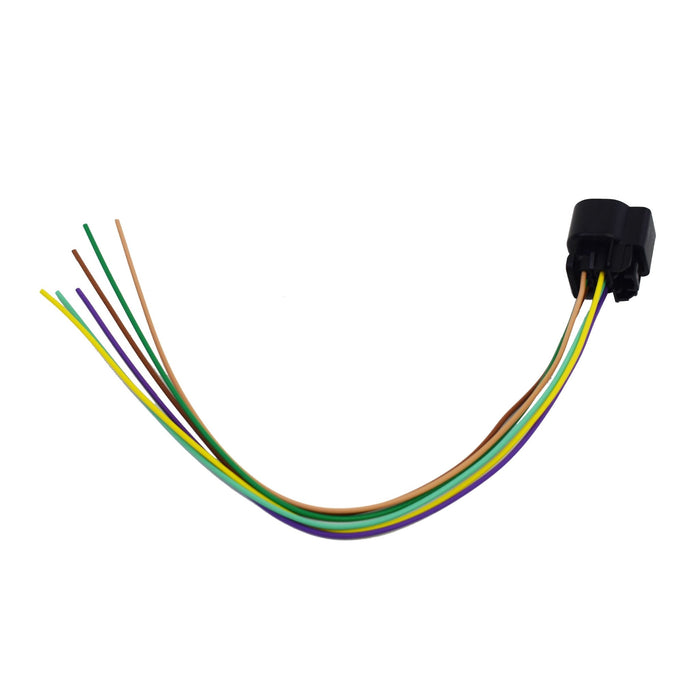 6 Wire Drive By Wire Throttle Body Connector Pigtail Compatible With Gen. IV 4.8-5.3-6.0 LS LS2 LH6 L92 L76 LY2 LY5 LY6 LC9 LFA LH8 LMG LS3 L98 L9H L20 L94 LZ1 L99 L96 LC8 L77
Original price
$14.99
-
Original price
$14.99
Availability:
In stock and ready to ship!
A-Team Performance 6 Wire Drive By Wire Throttle Body Connector Pigtail Compatible With Gen. IV 4.8/5.3/6.0 LS LS2 LH6 L92 L76 LY2 LY5 LY6 LC9 LFA LH8 LMG LS3 L98 L9H L20 L94 LZ1 L99 L96 LC8 L77

This pigtail kit is high quality and dependable for long lasting connections. Compatible with 2005 to newer GM series engines drive by wire applications with 6 terminal throttle body connector.

This kit includes 1 pigtail with 6" wire leads.

Free shipping in the continental USA!
Fitment