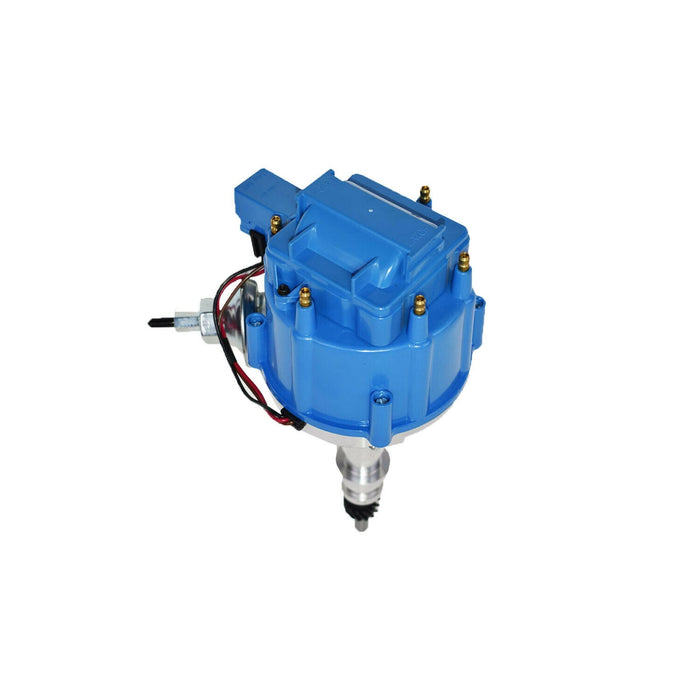 64 65 66 67 68 FORD MUSTANG STRAIGHT 6 CYL 170 200 HEI DISTRIBUTOR 5-16 Hex Shaft BLUE
Original price
$89.99
-
Original price
$89.99
Availability:
In stock and ready to ship!

A-Team Performance FORD INLINE 6 CYLINDER COMPLETE 65K HEI DISTRIBUTOR

Complete distributor, with cap, 65k coil, machined aluminum body, steel shaft, gear, module, and pickup!

170 from mid 1965 and up, 200,250ci (4.1L engine) Inline 6 engines
Fits all 200 and 250ci motors with 5/16 hex shaft
Will not work with 144 or 170ci with 1/4in drive
Features a vacuum advance adapter for rubber hose and hard line advance
Adjustable vacuum advance
Higher output Spark for more power and efficient fuel management
Quicker Engine Starts
DOES NOT FIT THE FOLLOWING ENGINES:

144 or 170 with 1/4" shaft
Ford Inline 300

These type engines are also commonly referred to as a "straight six."

Free Ground Shipping in the Continental US.
Fitment