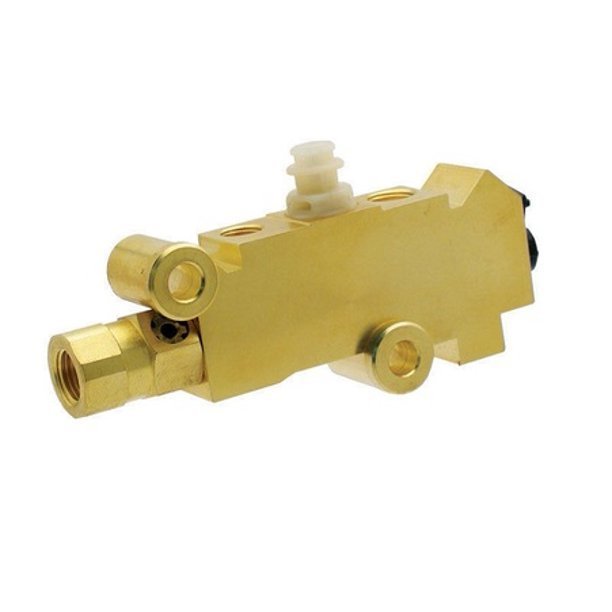 Chevy Truck Proportioning Valve Disc-Disc, Just Like AC Delco172-1361
Original price
$64.99
-
Original price
$64.99
Availability:
In stock and ready to ship!
A-Team Performance Chevy Truck Proportioning Valve disc/disc

Quality Disc Disc Proportioning Valve, Guaranteed!
Great fit for your classic truck!
Universal Applications!

INCLUDES Prop Valve Warning Switch.
INCLUDES FREE PV TOOL!! Helps you bleed your prop valve correctly!
INCLUDES PLUG for the front brakes.
This makes the valve have only 1 out put to the front discs instead of 2. If you decide to run independent lines to front left and right discs you can remove the plug all together.

The perfect compliment to your disc/disc brake setup.
This proportioning valve (also known as a combination valve) helps proportion the amount of pressure sent to the front and rear brakes, helping prevent rear lock-up.

Please note that this valve has (2) 3/8-24" ports for the front left and right calipers and (1) 9/16-18" port for the rear brakes.
The fitting sizes may be different on your vehicle. You may need adapters for the valve to work.
Will it work? YES but please make sure you have these line sizes or have adapters ready to install if you need to.

If your Truck has Disc/Drum please let us know so we can get you the right valve!

FREE SHIPPING IN THE CONTINENTAL USA!
Fitment