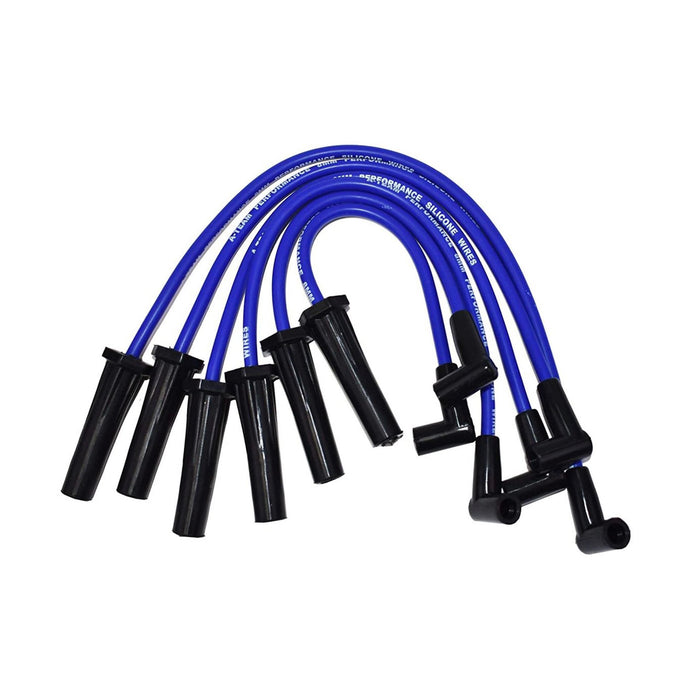 Ford Truck 6 Cylinder 250 300 6 Cyl 8.0mm Blue Silicone Spark Plug Wires
Original price
$34.99
-
Original price
$34.99
Availability:
In stock and ready to ship!

A-Team Performance Ford Truck 6 Cylinder 250 300 6 Cyl 8.0mm Blue Silicone Spark Plug Wires

Black 90 Degree Boot for HEI Distributor, Black Straight Boot for Spark Plug. For Coil-in-Cap "HEI" Design System. Wire Kit does not utilize an external coil wire.
We offer a one-year warranty on this A-Team Performance Spark Plug Wire Set.

Please Note: This set is designed to be used with HEI Distributors.
Therefore it does not include a coil wire. A-Team Performance Parts offers a coil wire, sold separately.

This Product Has Free 2-3 Day Shipping in the Contiguous United States!

FREE SHIPPING IN THE CONTINENTAL USA!



Fitment