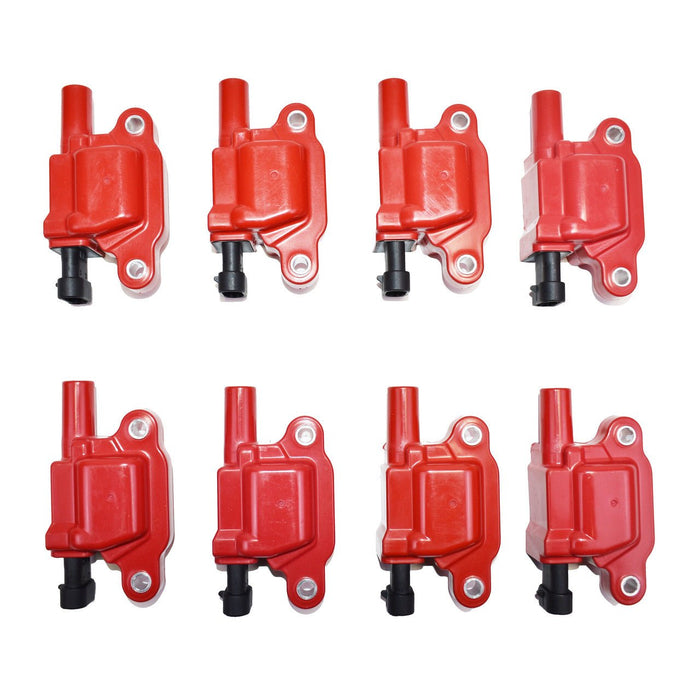 GM '03-'13 LSX High Performance Ignition Coils - Set of 8
Sold out
Original price
$139.99
-
Original price
$139.99
Availability:
Out of stock
A-Team Performance GM '03-'13 LSX High Performance Ignition Coils - Set of 8

A-Team Performance ignition coils features a magnetic steel cores specially designed to deliver up to 15% more spark than OEM. They use a high resistant epoxy material for added resistance to shock and vibration at high RPM. This is a high-output replacement of the Delco D510C ignition coil.

SPECIFICATIONS
COIL STYLE: Coil Pack
INTERNAL CONSTRUCTION: Epoxy
PRIMARY RESISTANCE: 0.500 ohms
SECONDARY RESISTANCE: 2,000 ohms
MAXIMUM VOLTAGE: 40,000 volts
SPARK DURATION: 300 microseconds
PEAK CURRENT: 220 milliamperes
TURNS RATIO: 75:1
INDUCTANCE: 2.7 millihenrys
COIL WIRE ATTACHMENT: Female
QUANTITY: 8

FITMENT
CHEVROLET SMALL BLOCK V8 GEN. III/IV (LS BASED)
293 ci - 4.8 L
325 ci - 5.3 L
364 ci - 6.0 L
376 ci - 6.2 L
427 ci - 7.0 L

NOTES

Fits most LS2, LS3, LS7, and LS9 car applications
8 coils required for all V8 applications
FREE SHIPPING IN THE CONTINENTAL USA!
Fitment