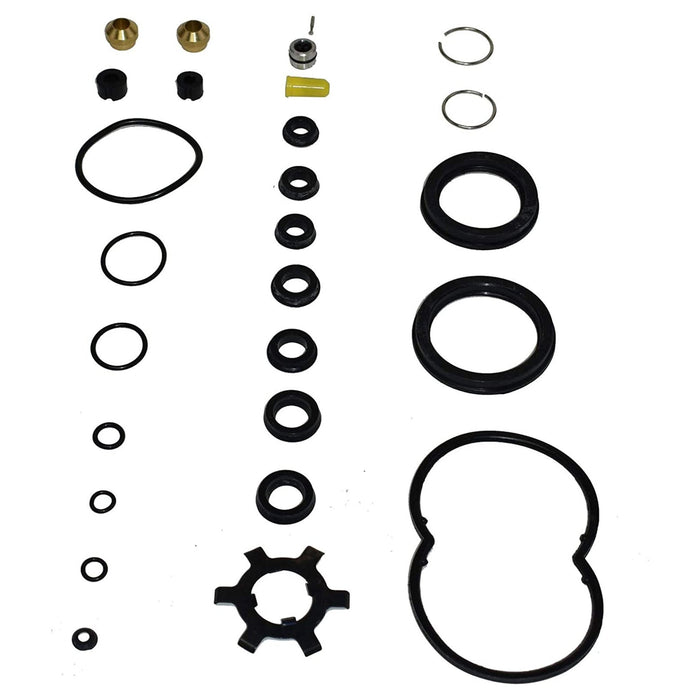 GM 2771004 Hydro-Boost Seal -Repair Kit (Exact Duplicate) Complete Seal Kit K501
Original price
$19.99
-
Original price
$19.99
Availability:
In stock and ready to ship!
A-Team Performance GM 2771004 Hydro-Boost Seal /Repair Kit (Exact Duplicate) Complete Seal Kit K501

Exact replacement for Bendix Hydro-boost Kit 2771004.
This kit Repairs Bendix and many other Hydro-boost units.
Works for 100's of applications including Ford, GM, Chrysler.
This is a complete hydro-boost repair kit.

It includes everything you may need to repair your unit and get it back on the road! There are other versions of this kit with only a couple of seals, but buying those kits is like changing the oil in your car but using the same old filter!

As long as you have your hydro-boost broken apart, you should replace the old with all new seals!

Step by Step Instructions included with each kit, however, all hydro-boost units are different. The best way to get step by step instructions is to google your year make and model and see if someone has done the rebuild.

The instructions are pretty general but anyone with any technical ability should be able to repair. This Kit includes everything seal and hard piece to do a full repair, don't be left to buy more parts by purchasing an incomplete kit.

Does not work with staked rods. If your rod is staked you can cut and re-weld but we don't advise you to do so.

FREE SHIPPING IN THE CONTINENTAL USA!!!
Fitment