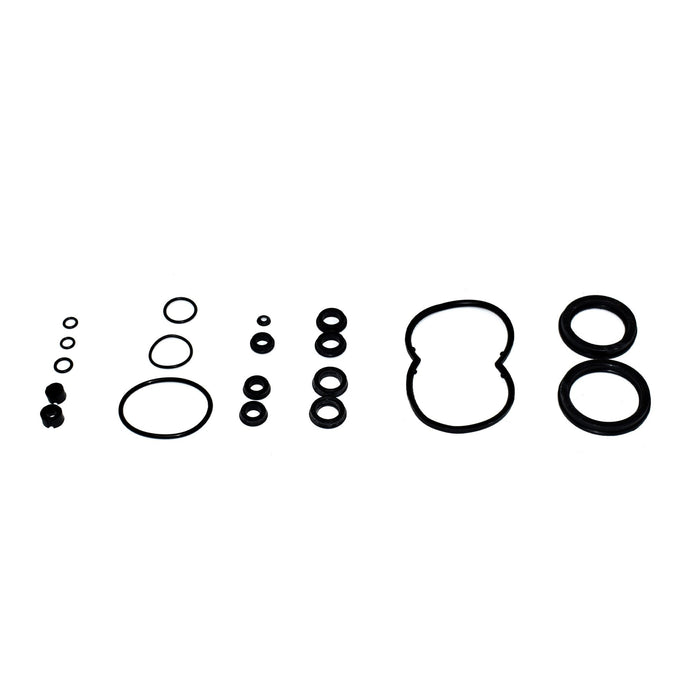 GM 2771004x Hydro-Boost Repair Kit Seal Leak Repair Universal Hydroboost Kit Rubber Only
Original price
$16.99
-
Original price
$16.99
Availability:
In stock and ready to ship!
A-Team Performance GM 2771004x Hydro-Boost Repair Kit Seal Leak Repair Universal Hydroboost Kit Rubber Only

Kit-50 Hydro-Boost Repair Kit (Mostly Rubber) 2771004X
2771004X Hydro-Boost Repair Kit (Mostly Rubber)
Don't replace your hyrdoboost unit! This kit includes ALL the parts you may need to repair your hydroboost!

Some seals may be left over from your project but we wanted to be sure you had EVERYTHING you need to repair your unit. New hydroboost units can cost up to $900!

A perfect kit for your

GMC Truck
Dodge
Chevy
Ford
Surburban
Jimmy
CJ-7
Any passenger car you can think of!
This is a truly universal kit that can be used on your Dodge, Ford, Chevy, 1000's of makes and model vehicles We have sold thousands of these kits and we have not had a unhappy customer yet!

INSTRUCTIONS INCLUDED!

Note**
Does not include include metal star washer and other metal washers for replacement if you need these components please see KIT 501 for a complete repair kit!



FREE SHIPPING IN THE CONTINENTAL USA!
Fitment