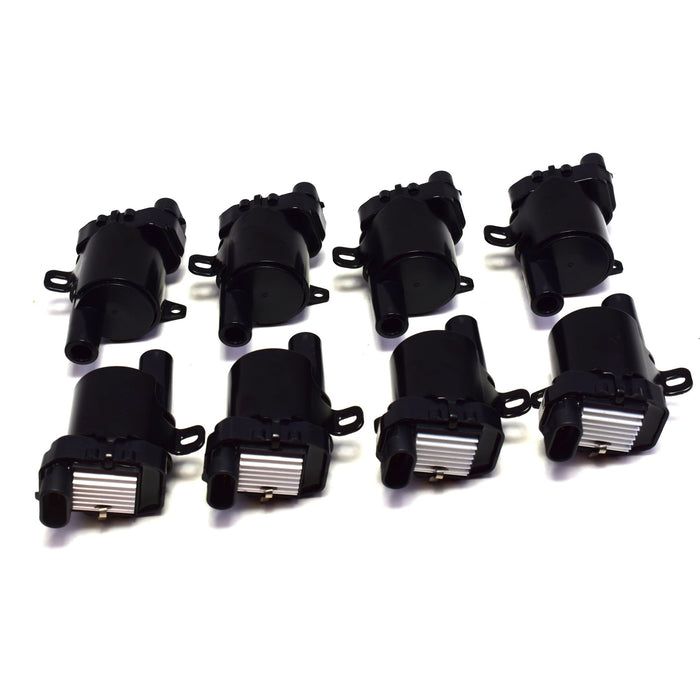 GM '99-'07 LSX HIGH PERFORMANCE IGNITION COILS - SET OF 8 BLACK
Original price
$134.99
-
Original price
$134.99
Availability:
In stock and ready to ship!
A-TEAM PERFORMANCE GM '99-'07 LSX HIGH PERFORMANCE IGNITION COILS - SET OF 8 BLACK

A-Team Performance LSX ignition coils are the top coils on the market today, featuring magnetic steel cores specially designed to deliver up to 15% more spark than OEM.

They use a high resistant epoxy material for added resistance to shock and vibration at high RPM.

This is a high-output replacement of the Delco D585 ignition coil.

SPECIFICATIONS:
Coil style: coil pack
Internal construction: epoxy
Primary resistance: 0.500 ohms
Secondary resistance: 2,000 ohms
Maximum voltage: 40,000 volts (v)
Spark duration: 300 microseconds (µs)
Peak current: 220 milliamperes (ma)
Turns ratio: 75:1
Inductance: 2.7 millihenrys (mh)
Coil wire attachment: female
Quantity: 8

FITMENT:
Chevrolet small block v8 gen. III/IV (ls based)
293 ci - 4.8 L
325 ci - 5.3 L
364 ci - 6.0 L

NOTES:

Fits most LS2 truck applications

FREE SHIPPING IN THE CONTINENTAL USA!
Fitment