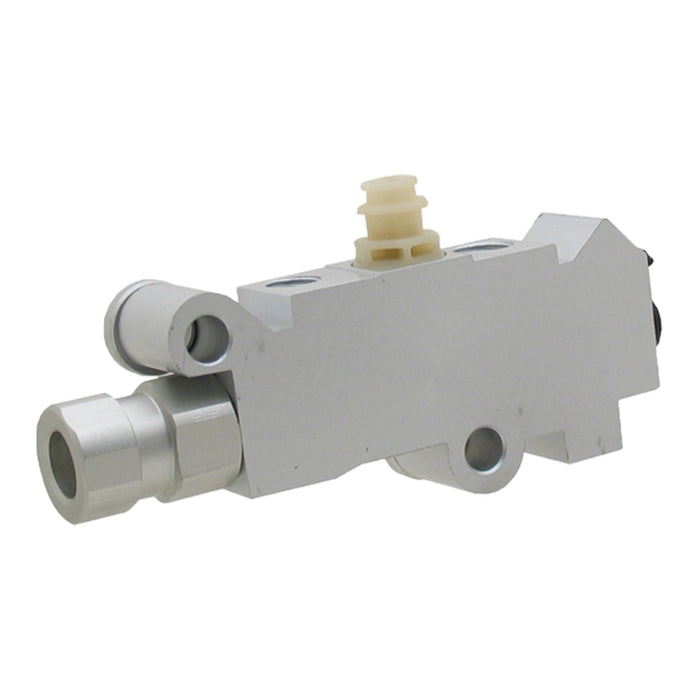 Gm Chevy Disc-Drum Brake Acdelco Proportioning Valve Pv2 Aluminum Oem Quality
Sold out
Original price
$39.99
-
Original price
$39.99
Availability:
Out of stock
A-Team Performance GM CHEVY DISC/DRUM BRAKE ACDELCO PROPORTIONING VALVE PV2 ALUMINUM OEM QUALITY

This is a UNIVERSAL Combination Valve, Disc/Drum brakes, Aluminum; Exact Copy of Original.
AC DELCO style proportioning-combination valve in brass carry individual proportioning valves for your customized application.
These combination-proportioning valves are based on the popular AC DELCO 172-1353 (disc-drum) valves.
When upgrading your vehicle from drum to disc, these small items are a must.
These components ensure proper fluid transfer and contain a residual pressure valve for proper braking feel.

These valves contain a low pressure shut off valve and warning light switch to ensure driver and vehicle safety should your brake system lose hydraulic line pressure.
Aftermarket imported master cylinders with built in adjustable proportioning valves DO NOT feature this and could put you and your vehicle at risk.

Free Shipping in the Continental USA!

Fitment