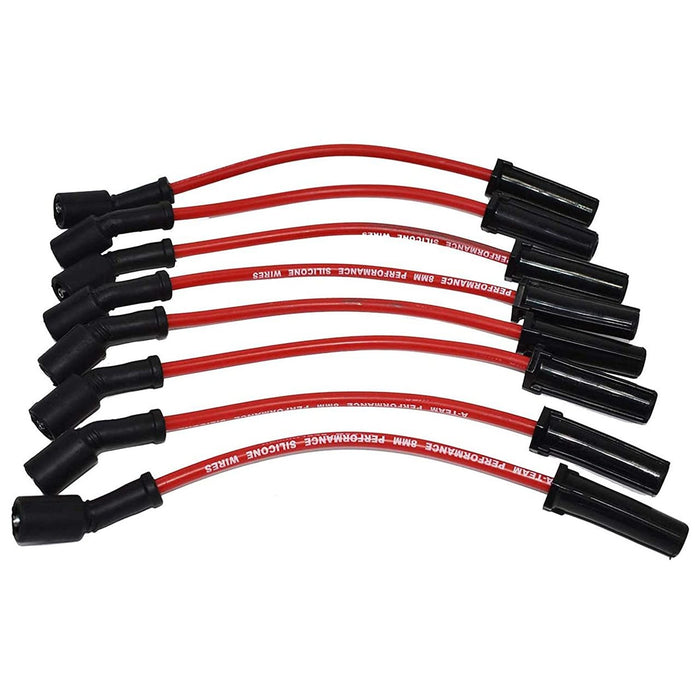 GMC Chevy Truck SUV 11" VORTEC LS LS1 LS2 LS3 LS6 LS7 4.8L 5.3L 5.7L 6.0L 6.2L 7.0L 8.0mm Red Silicone Spark Plug Wires 1999-2014
Original price
$32.99
-
Original price
$32.99
Availability:
In stock and ready to ship!
A-Team Performance GMC Chevy Truck SUV 11" VORTEC LS LS1 LS2 LS3 LS6 LS7 4.8L 5.3L 5.7L 6.0L 6.2L 7.0L 8.0mm Red Silicone Spark Plug Wires 1999-2014

These A-Team Performance spark plug wires deliver top performance at an affordable price.
They feature a low resistance conductor wrapped in durable, silicone double-layer jacketing for heat protection, strength, and durability.
We offer a one-year warranty on this A-Team Performance Spark Plug Wire Set.

Please Note:
This set is designed to be used with HEI Distributors. Therefore it does not include a coil wire. A-Team Performance Parts offers a coil wire, sold separately.

This Product Has Free 2-3 Day Shipping in the Contiguous United States!



FREE SHIPPING IN THE CONTINENTAL USA!
Fitment