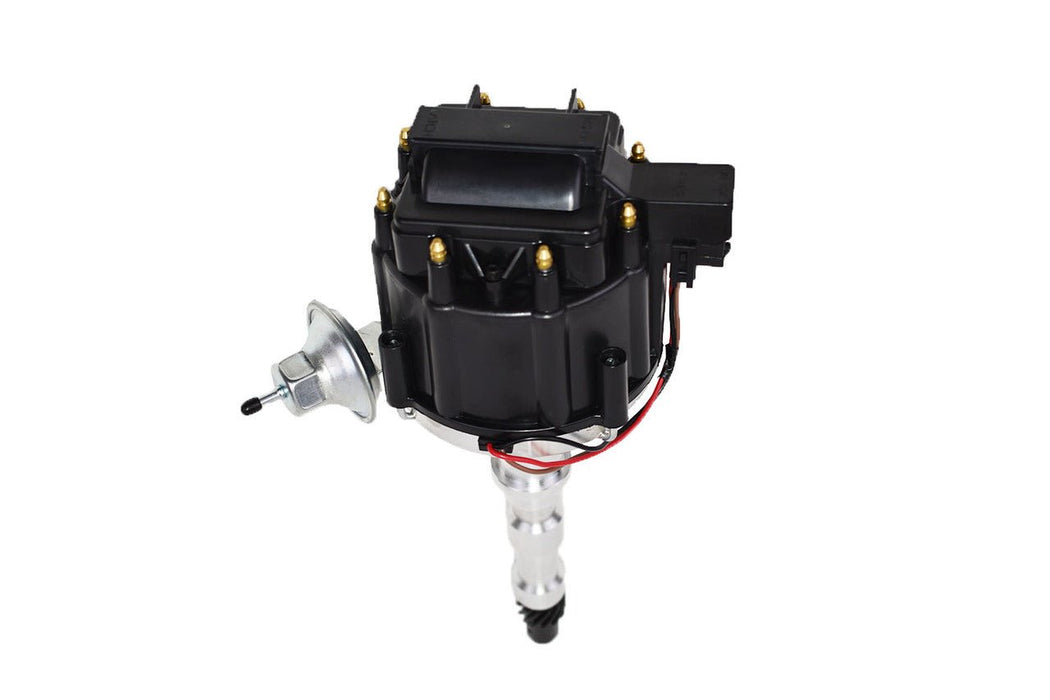 HEI Distributor for 1968-1974 Cadillac V8 368 425 472 500 65K Volt Coil One-Wire Installation Black Cap
Original price
$109.99
-
Original price
$109.99
Availability:
In stock and ready to ship!

A-Team Performance CADILLAC 1968-1974 V8 472 & 500 BLACK HEI DISTRIBUTOR 65K COIL

This listing includes a Brand New CADILLAC 472 & 500 HEI Distributor which has a 65,000 high output coil. Cap is BLACK. Distributor is complete! PLUG-N-PLAY!!

Distributor works on the following Cadillac's:
368 1980-84
425 1963-66
472 1968-74
500 1970-76

High quality brass terminals and a protective plastic dust cover that encapsulates the 65,000-volt coil.
A new cast-aluminum housing featuring a machine polished finish contains new bushings, main shaft assembly, and a hardened steel gear.
Our HEI includes high-output module, centrifugal advance components, and adjustable vacuum advance canister.

Very easy to install. One wire hookup. Comes with instructions.
65,000V High output Ignition coil
High Performance module
Brass Bushings
Adjustable Vacuum advance
Brass Terminals
Chromoly Steel Gear
E-Z 1 wire hook up
For use up to 7000 RPM

Free shipping in the continental USA!
Fitment