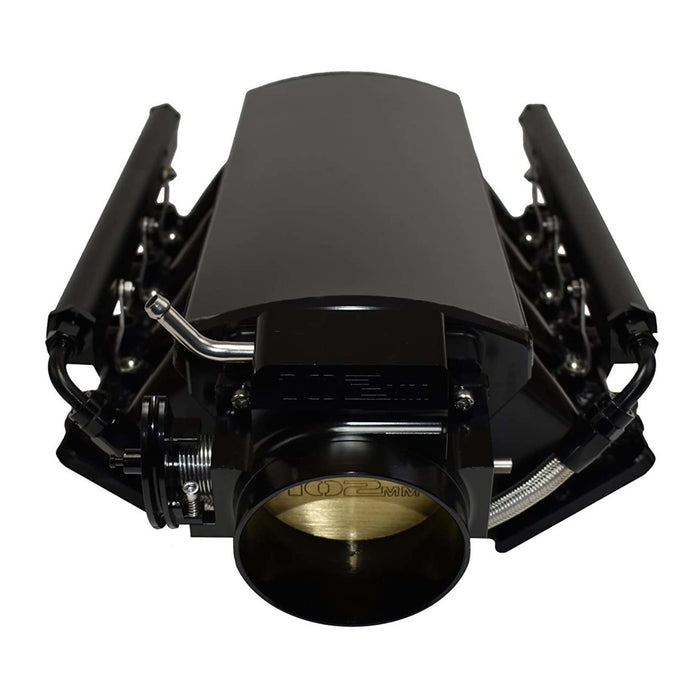 LS LSX LS1 LS2 LS6 Fabricated Intake Manifold Kit Throttle Body & Fuel Rails
Original price
$499.99
-
Original price
$499.99
Availability:
In stock and ready to ship!
A-Team Performance 102mm LS LSX LS1 LS2 LS6 Fabricated Intake Manifold Kit with Throttle Body Fuel Rails
LS1 LS2 LS6 EFI 15 THROTTLE OPENING FAST SHIPPING.
Fabrication: TIG Welded Aluminum
Black Throttle Body: Included
Black Fuel Rails Included
Fuel crossover line: Included
Intake is about 2" taller than stock
Features:

Black 3mm Sheet Metal Aluminum
The intake will not bend or flex With Boost Or Vacuum.
Black Fuel Rails With Braided Fuel Line Is Included
These will fit cathedral style LS1 LS2 LS6 4.8/5.3/5.7/6.0 heads
This intake will fit Cathedral Port LS1/LS2/LS6 heads
Fitment
CHEVROLET SMALL BLOCK V8 GEN. III/IV (LS-BASED)
293 ci - 4.8 L
325 ci - 5.3 L
346 ci - 5.7 L
364 ci - 6.0 L
Included:Black Intake Manifold, Black Throttle Body, Gaskets, Hardware, Black Fuel Rails, Fuel Crossover Line.
Free shipping in the continental USA!!!
Fitment