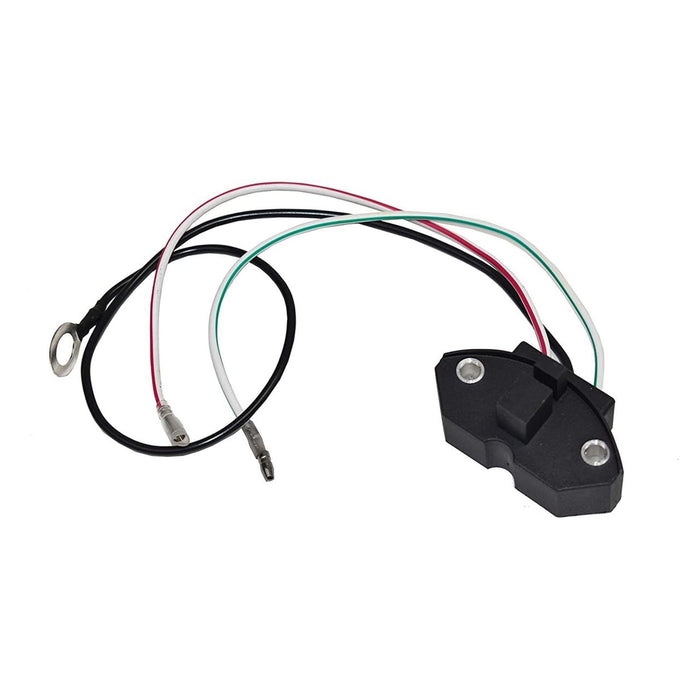 Marine Thunderbolt Ignition Sensor Kit Compatible with Mercruiser 18-5116-1 V-6 & V-8
Sold out
Original price
$29.99
-
Original price
$29.99
Availability:
Out of stock
A-Team Performance Marine Thunderbolt Ignition Sensor Kit Compatible with Mercruiser 18-5116-1 V-6 & V-8 87-91019A3, 87-892150Q02, 87-892150A02, 87-861780A2, 87-91019A6, 87-861780Q4, 87-861780A4
Different sterndrive and inboard ignition components for many older engine versions are now available from A-Team Performance. Designed to withstand the harsh marine environment, it is made only with premium quality materials. Mitigate corrosion-related failures through superb conductivity made by solid brass contact and glass-filled polyester construction giving outstanding dielectric strength. Our distributor caps are intelligently designed to ensure that internal carbon tracking failures are minimized.
Replaces OEM#:
Mercruiser: 87-861780A2 87-861780A4 87-861780Q4 87-892150A02
87-892150Q02 87-91019A2 87-91019A3 87-91019A6
Replaces Part#:
GLM: 73110
Mallory: 9-29804
Sierra: 18-5116-1
Replaces Part#:
87-861780A2 87-861780A4 87-861780Q4 87-892150A02 87-892150Q02
87-91019A2 87-91019A3 87-91019A6
FITMENT:
Fits all V6 and V8 Engines with Thunderbolt IV and V Electronic Ignition (approx. 1981-1997)
NOTES:
Thunderbolt ignition systems are used on 4.3, 5.0, 5.7, 7.4, 8.2 engines.
The replacement part is made from high-quality material and well-tested by the manufacturer.
Please check the part numbers carefully and compare the pictures provided to ensure proper fitment.
Free shipping in the continental USA!
Fitment