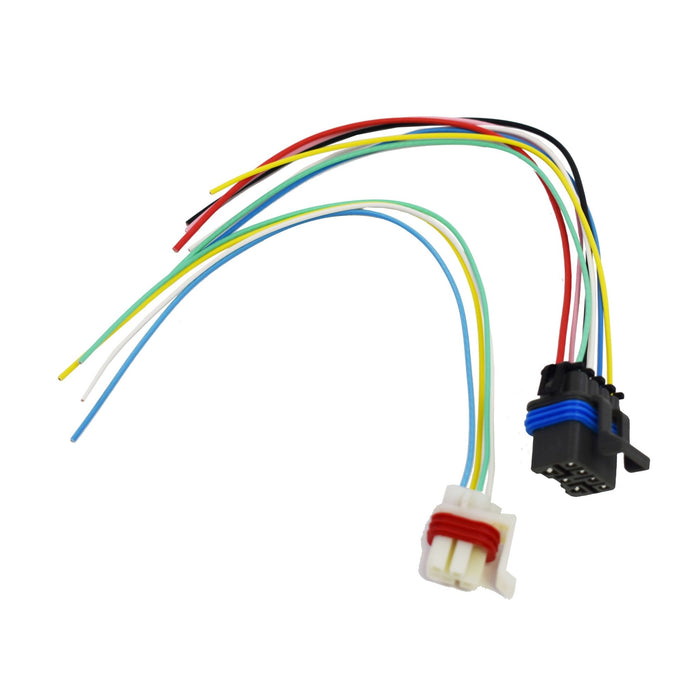 Neutral Safety Reverse Light Range PRNDL Sensor Switch Connector 7-wire 4-wire Transmission Pigtail Kit Compatible with 1995-2004 GM 4-speed Automatic 4L60e 4L80e
Original price
$24.99
-
Original price
$24.99
Availability:
In stock and ready to ship!
A-Team Performance Neutral Safety Reverse Light Range PRNDL Sensor Switch Connector 7-wire 4-wire Transmission Pigtail Kit Compatible with 1995 - 2004 GM 4-speed Automatic 4L60e 4L80e

These pigtail kits are high quality and dependable for long lasting connections. Compatible with 1995 to 2004 GM 4-speed automatic transmission applications.



One 4-wire with 6" wire leads

One 7-wire with 6" wire leads

High quality connectors

Dependable and long lasting connections
The kit includes two pigtails with 6" wire leads.
Free shipping in the continental USA!
Fitment