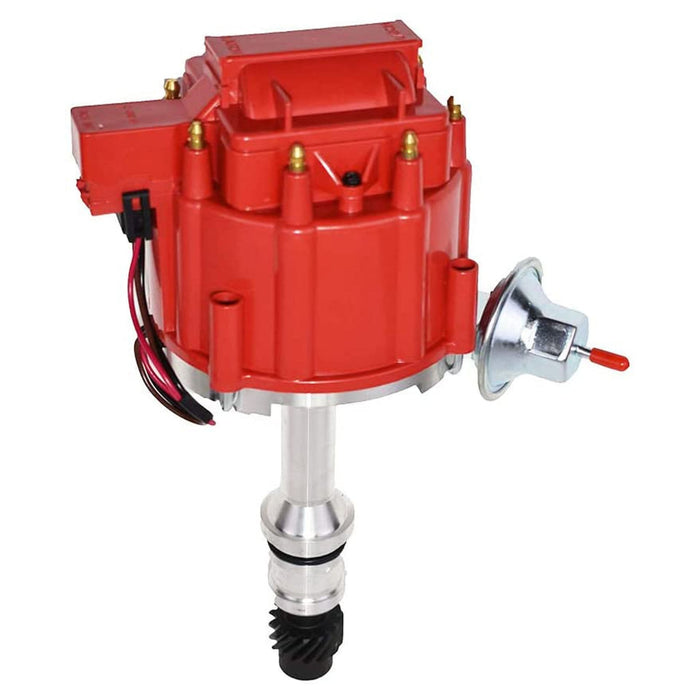 Oldsmobile Small Block Big Block HEI Distributor 350 400 455
Original price
$59.99
-
Original price
$59.99
Availability:
In stock and ready to ship!
A-Team Performance Oldsmobile Small Block/Big Block 65K COIL HEI Complete Distributor 260 307 330 350 400 403 425 455 1-Wire Instillation
Adjustable vacuum advance canister to improve economy. Our Distributor is comprised of Brass Terminals, multi-polymer protective caps, a CNC Machined and Polished Aluminum shaft, and a chrome moly gear.
You cannot afford to buy a Distributor with a cheap gear! Inside, the 4-Pin High Performance module (to ensure accurate and reliable timing to 7500 RPM) and, a 65K Volt coil work together to produce a powerful spark to light the fuel mixture for amazing performance.
Our Distributors make switching from the old points to electronic ignition an easy no-brainier! We offer a one-year warranty on this A-Team Performance HEI Distributor.
FREE SHIPPING IN THE CONTINENTAL US!
Fitment