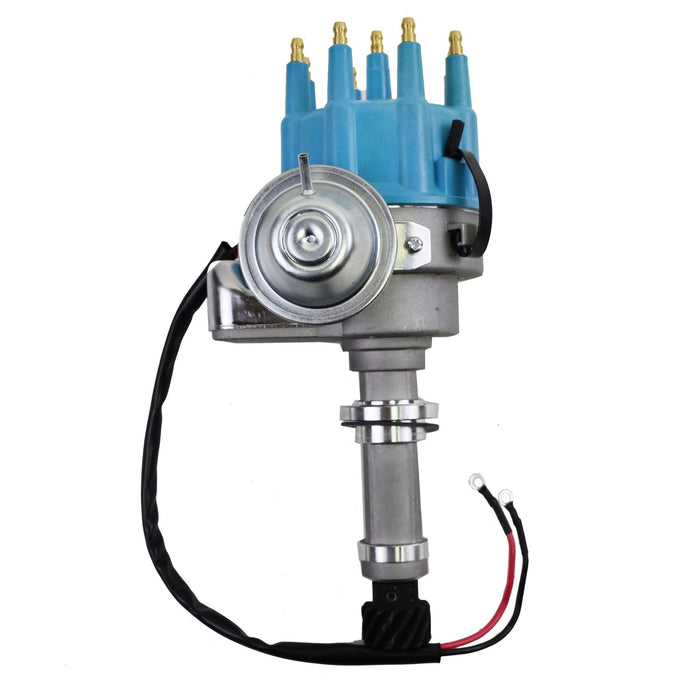 Ready to Run R2R Distributor Compatible With Holden V8 253 304 308 Blue Cap
Original price
$79.99
-
Original price
$79.99
Availability:
In stock and ready to ship!
A-Team Performance Ready to Run R2R Distributor Compatible With Holden V8 253 304 308 Blue Cap
A-Team Performance Ready to Run distributor is designed for easy installation. With the included ignition module, all you'll need to complete your set-up is a coil. Using simple design elements throughout, it's a great way to get an easy-to-install ignition at a affordable price. With an aluminum housing, steel internal construction, and a high-quality ignition module, this distributor will get the job done.
Specifications
Trigger Style - Multi-pole Reluctor (Halls Effect)
Advance Type - Mechanical and Vacuum
Cap Style - Male
Coil Included - No
Coil Type - External
Recommended Coil Output - 35,000+ volts
Gear Material - Steel
Housing Material - Aluminum
Ignition Box Required - No
Cylinders - 8
Compatible With
Holden V8
4.1 L / 253 ci
5.0 L / 304 ci
5.0 L / 308 ci
Fitment Notes
This distributor is designed for a 12 volt electrical system with an alternator. It is not compatible with a generator and cannot be used with a ballast resistor.
Distributor gear is most compatible with cast iron hydraulic or solid flat tappet camshafts; consult cam manufacturer for recommended gear material.
Free shipping in the continental USA!
Fitment