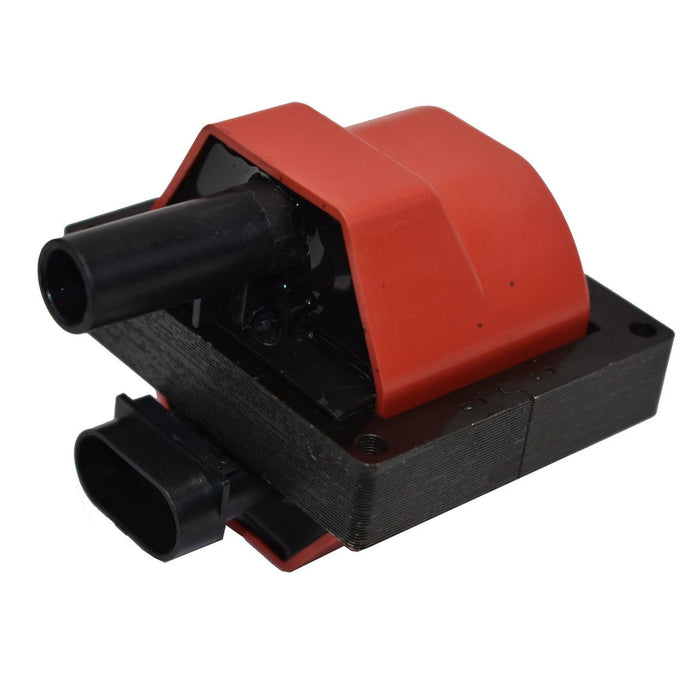 Remote Ignition Coil Compatible with Chevy '96-'07 Vortec and LT1
Original price
$15.99
-
Original price
$15.99
Availability:
In stock and ready to ship!
A-Team Performance Remote Ignition Coil Compatible with Chevy '96-'07 Vortec & LT1
A-Team's GM E-core remote ignition coils are the top coils on the market today, designed to deliver up to 15% more spark than OEM. They use a high resistant epoxy material for added resistance to shock and vibration at high RPM.
SPECIFICATIONS
COIL STYLEE - core
INTERNAL CONSTRUCTION - poxy
PRIMARY RESISTANCE - 0.200 ohms
SECONDARY RESISTANCE - 6,700 ohms
MAXIMUM VOLTAGE - 48,000 volts
TURNS RATIO - 92:1
COIL WIRE ATTACHMENT - Female
FITMENT
CHEVROLET BIG BLOCK V8 GEN. VI
454 ci - 7.4 L
CHEVROLET SMALL BLOCK V8 GEN. I
305 ci - 5.0 L
350 ci - 5.7 L
CHEVROLET SMALL BLOCK V8 GEN. II (LT-BASED)
350 ci - 5.7 L
GM V6
262 ci - 4.3 L
Free shipping in the continental USA!
Fitment