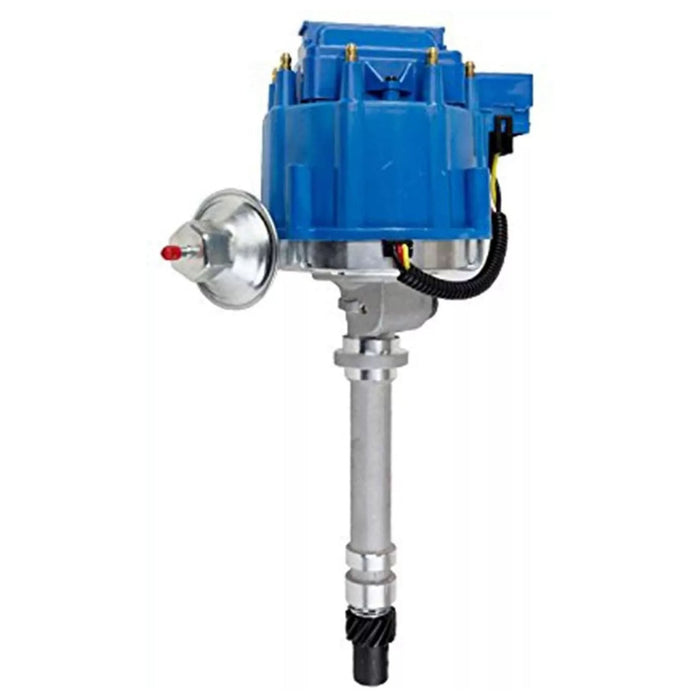 SBC 62-74 CHEVY CORVETTE TACH DRIVE 327 350 HEI DISTRIBUTOR 6515 BLUE 65K COIL
Original price
$79.99
-
Original price
$79.99
Availability:
In stock and ready to ship!
A-Team Performance BBC & SBC 62-74 CHEVY CORVETTE TACH DRIVE 327 350 383 396 400 427 454 HEI DISTRIBUTOR 6515 BLUE
HEI distributor with a Mechanical Tach Drive. Most Corvettes used a mechanical Tach Drive in the years prior to the development of the HEI distributor. Make sure you have firewall clearance if running this in any Corvette that used a point style distributor. This distributor is about one full inch larger in diameter than the early style point style units.
Complete Brand New HEI Distributor w/ cap & rotor, 65K Coil, machined aluminum body, steel shaft, gear, module, mechanical Tach Drive, and pickup!
Click the image below to make your HEI Distributor Installation Easier and Cleaner!
Free Shipping in the Continental US!
Fitment