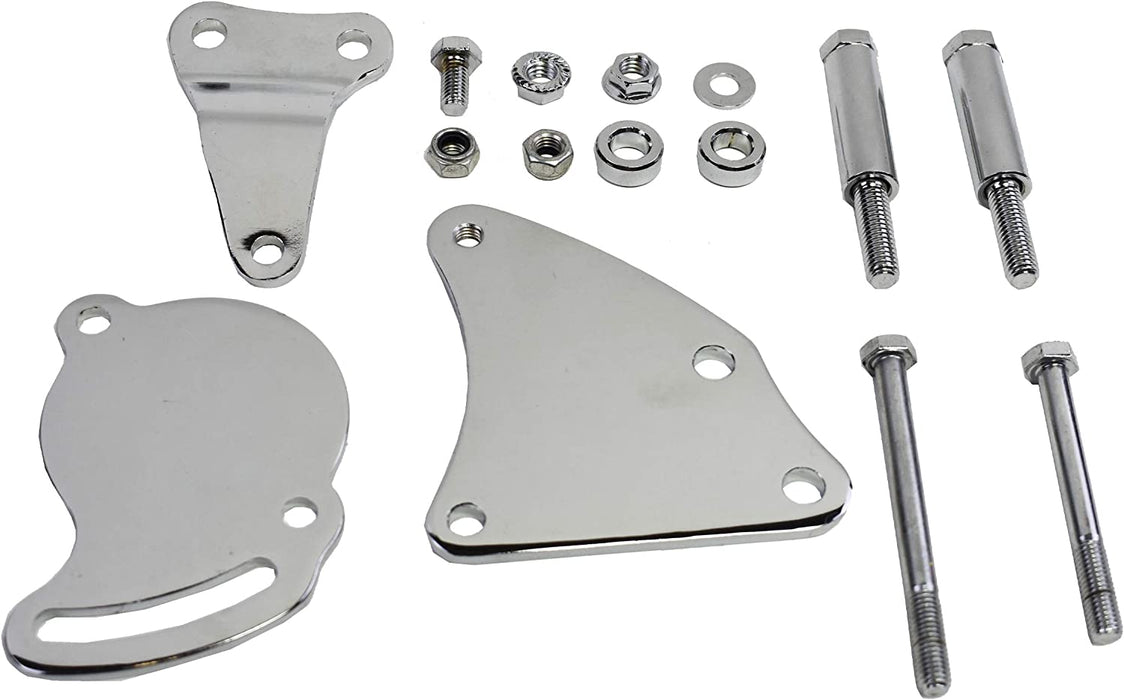 Short Neck Water Pump SWP Type II Power Steering Bracket For Chevrolet SBC Small Block Chevy V8 GEN. I, Chrome
Original price
$44.99
-
Original price
$44.99
Availability:
In stock and ready to ship!
A-Team Performance Small Block Short Water Pump Type II Power Steering Bracket Compatible with Chevrolet SB V8 GEN. I, Chrome
A-Team Performance's GM Type II brackets are the best option when cleaning up the front of your engine. Precisely machined, they are guaranteed to provide a perfect fit and secure grip. They are available in multiple high-quality finishes to match your desired aesthetic.
SPECIFICATIONS
ACCESSORY TYPE: Power Steering Pump
PUMP STYLE: GM Type II (Saginaw TC)
BRACKET TYPE: Front & Rear
WATER PUMP STYLE: Short Neck
MOUNTING POSITION: Driver Side
BRACKET MATERIAL: Steel
HARDWARE: Included
FITMENT
CHEVROLET SMALL BLOCK V8 GEN. I
262 ci - 4.3 L
265 ci - 4.3 L
267 ci - 4.4 L
283 ci - 4.6 L
302 ci - 4.9 L
305 ci - 5.0 L
307 ci - 5.0 L
327 ci - 5.4 L
350 ci - 5.7 L
400 ci - 6.6 L
Free shipping in the continental USA!
Fitment